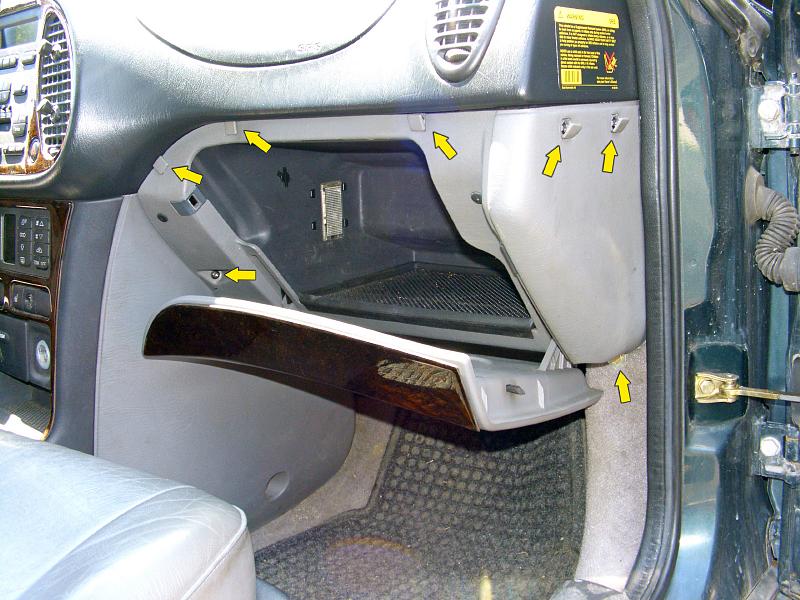 14.09.2005: Glovebox
Remove the glovebox -- six screws around the perimeter and one 10 mm bolt below by the door.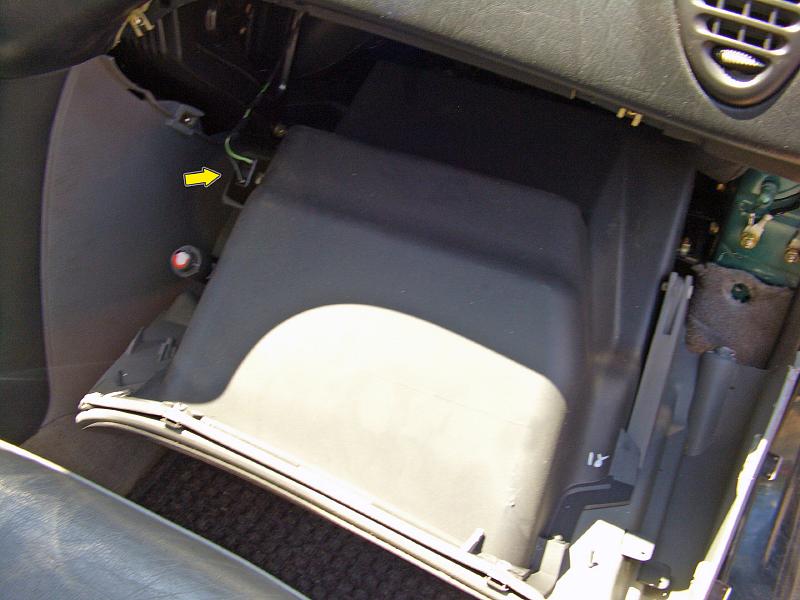 14.09.2005: Connector
Pull the glovebox out, unplug the bulb connector.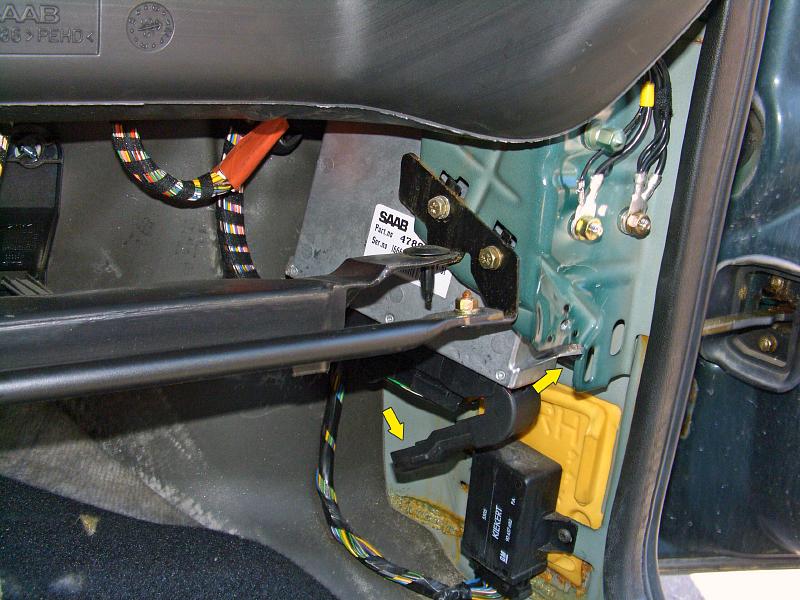 14.09.2005: Harness
Before removing the ECU, disconnect the battery or pull the "Trionic" fuse (#28). Move the carpeting away. Unlock ECU harness by pulling the lever and unplug it. Undo a screw in the lower right corner. The ECU slides down.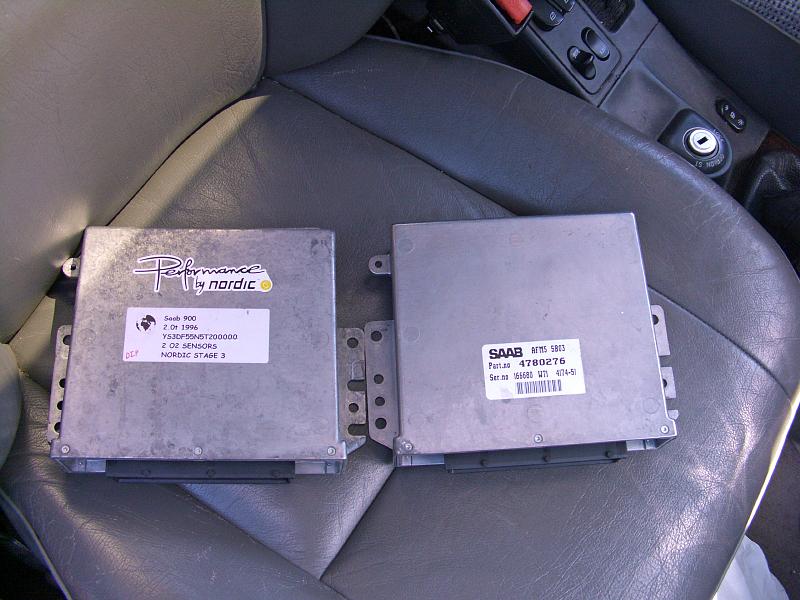 14.09.2005: ECUs
The new ECU plugs right in. After the installation, perform an adaptation run by doing a series of full throttle accelerations in high gear from 2000 to 4500 RPM. It helps if you can find a long road going uphill.