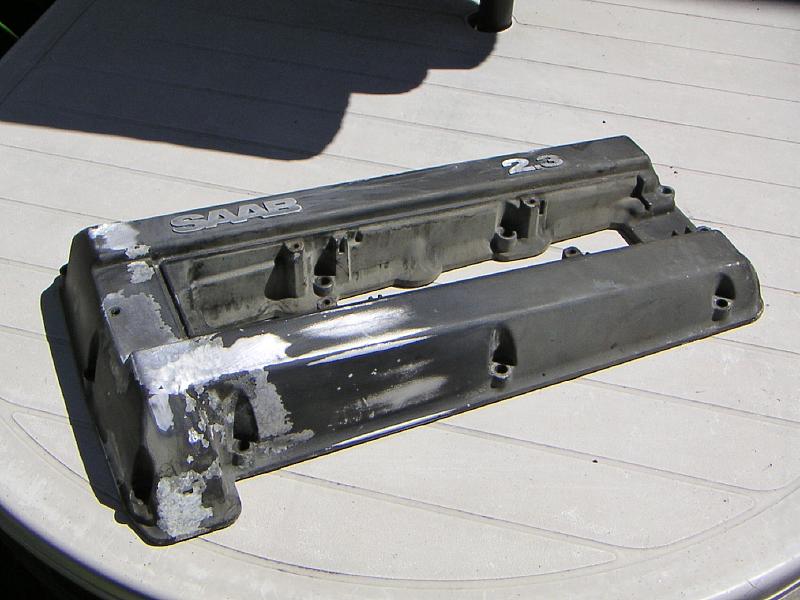 10.06.2006: Old cover
A cover with bubbled and chipped paint does not belong to a project car.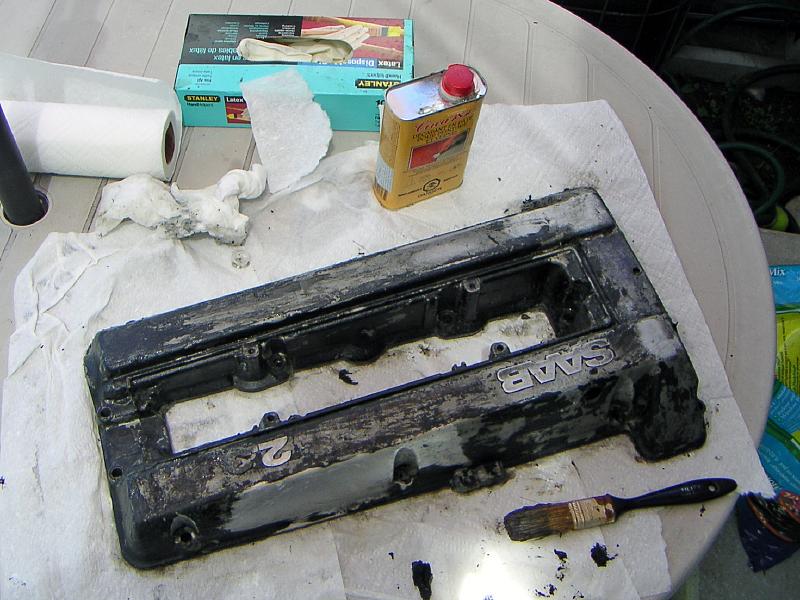 10.06.2006: Paint stripper
A thick coat of strong paint stripper is applied and the paint seems to start peeling off. It's a good idea to wear protective gloves when working with nasty chemicals like that.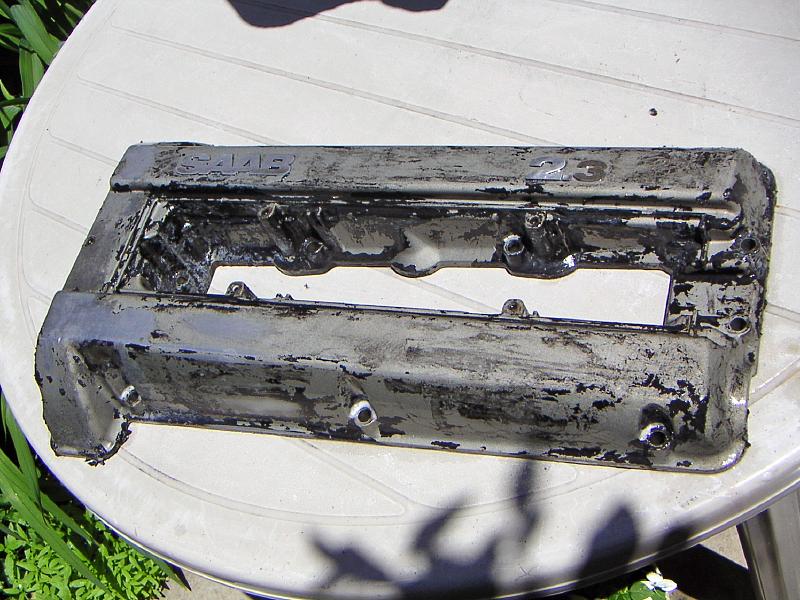 10.06.2006: Scraped
Even though the paint comes off easily, the cover has a lot grooves and corners, so scraping takes quite a bit of time.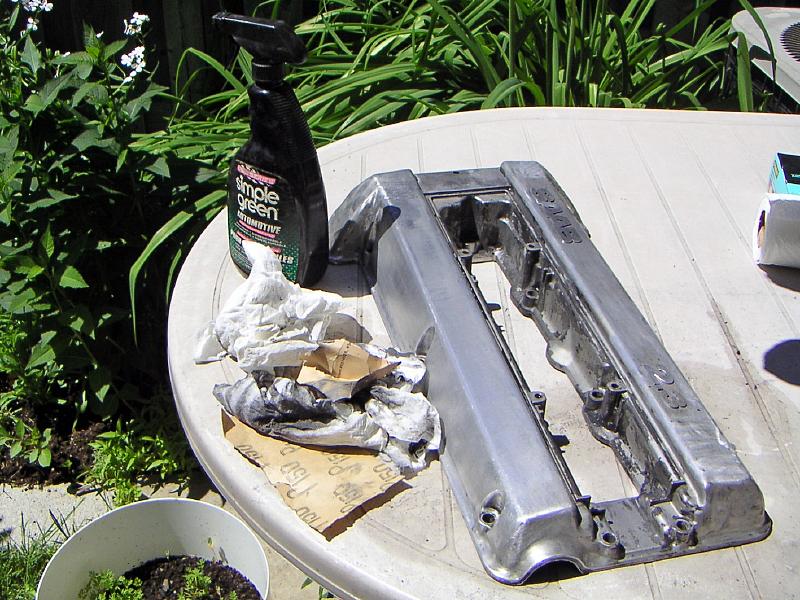 10.06.2006: Sanded
After degreasing and much sanding. Use wet-sanding if you want to eliminate the dust.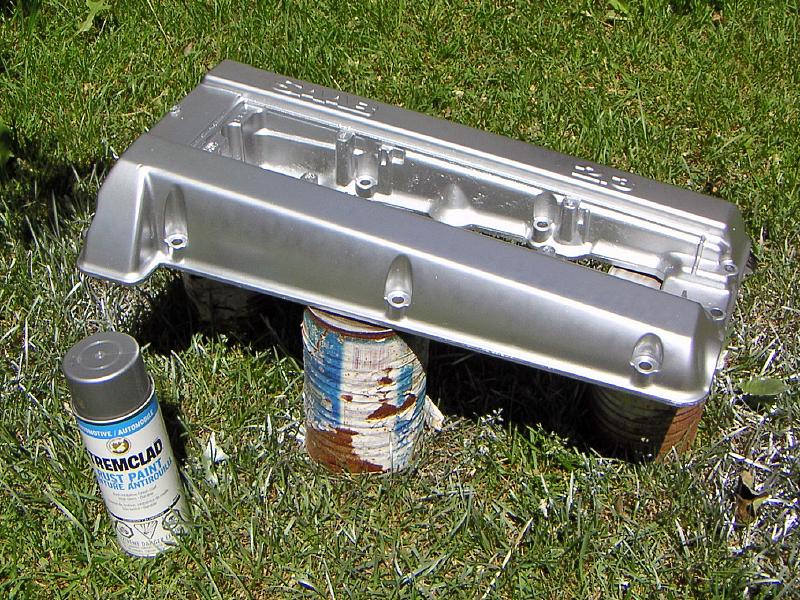 10.06.2006: Painting
The cover gets painted with Tremclad enamel known for its strength and durability.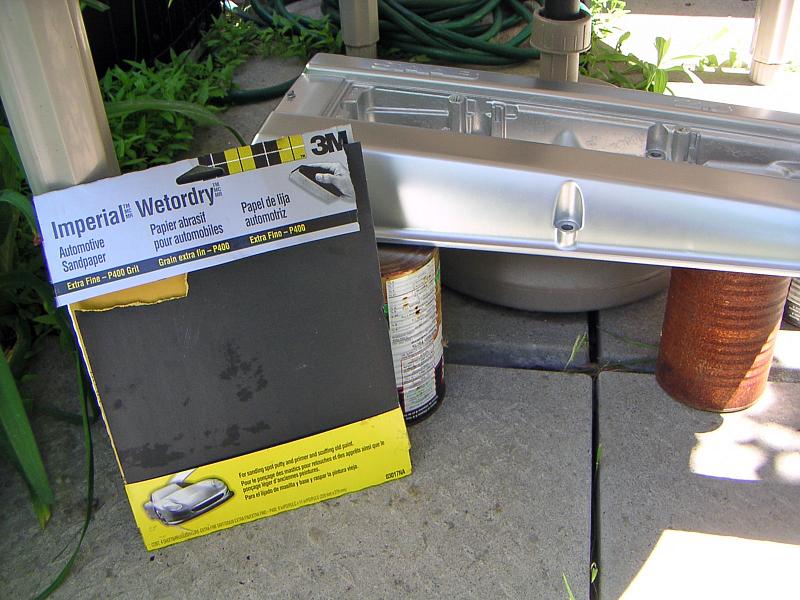 10.06.2006: Drying
Drying in the shade under the patio table. The final finish took several coats of paint with some fine wet sanding in between.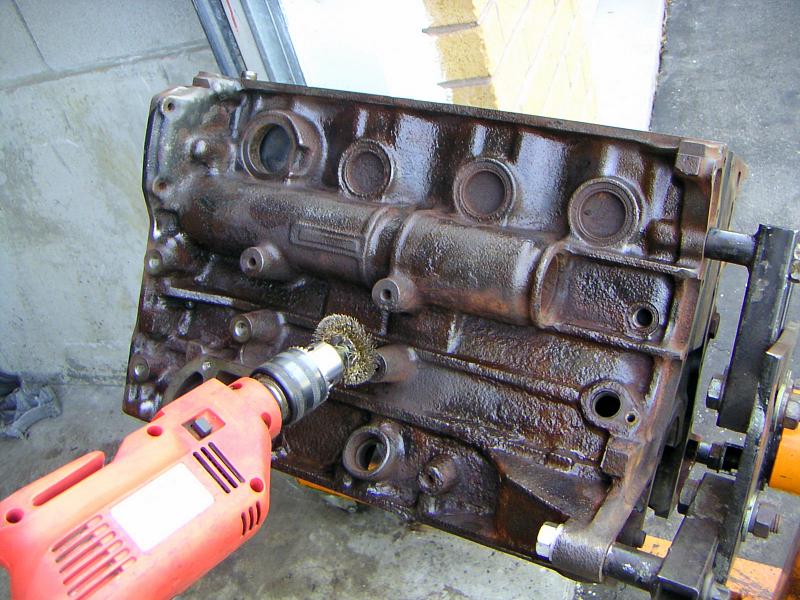 10.06.2006: Rust removal
A wire wheel is great for removing loose rust from the engine block.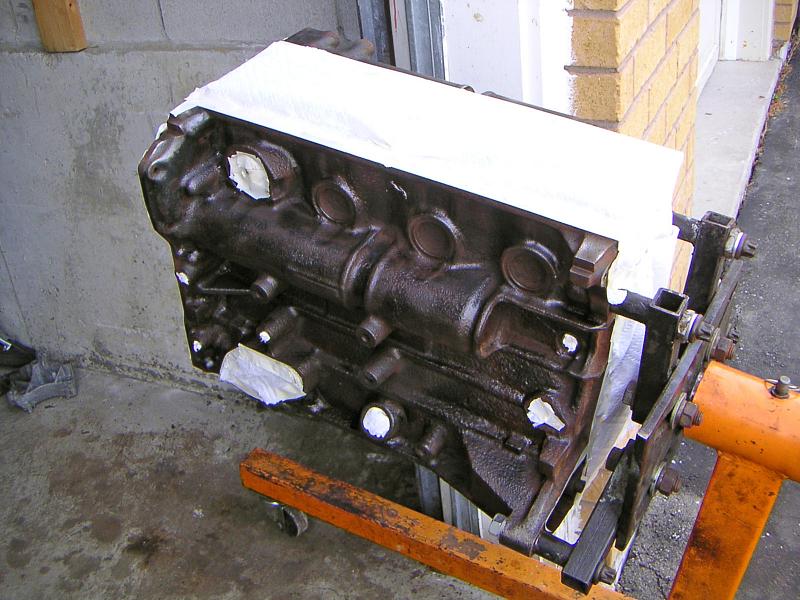 10.06.2006: Masked
All important surfaces masked, holes plugged, and a coat of rust converter applied.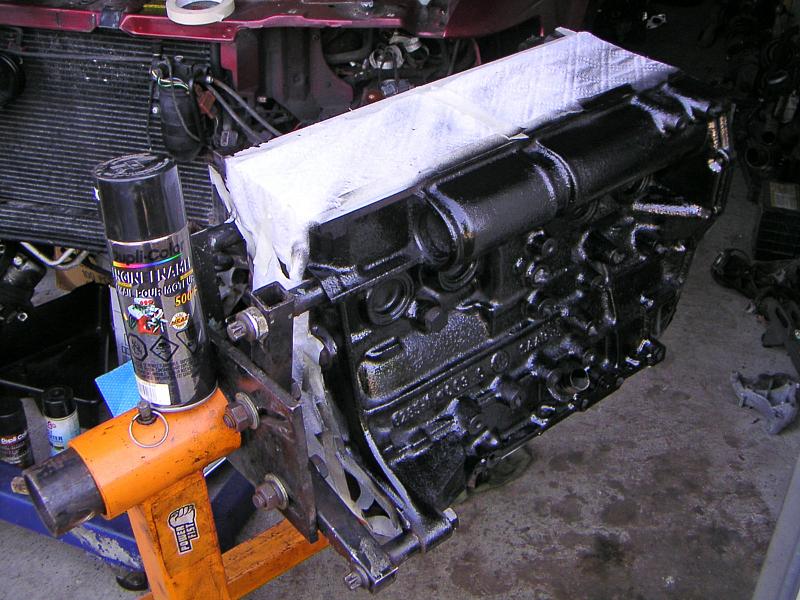 10.06.2006: Painted
The block is painted with heat resistant ceramic-based engine enamel.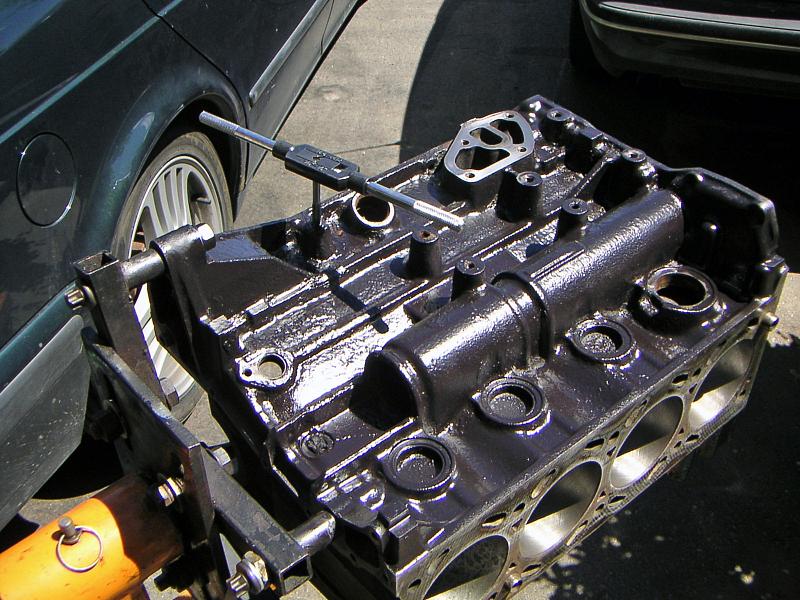 10.06.2006: Threads and flanges
The final step is to refresh the threads and polish the mating surfaces.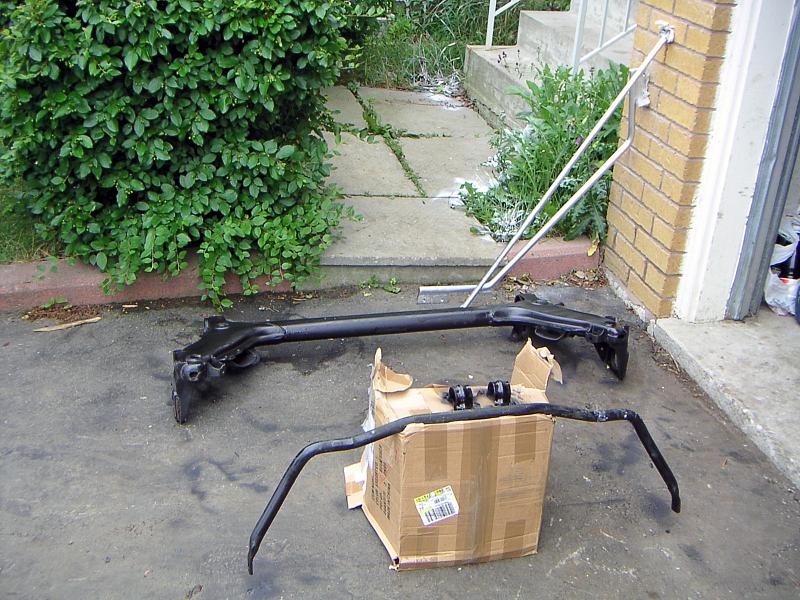 02.07.2006: Suspension parts
Rear axle and three anti-roll bars drying.